Manufacture and assembly of furniture for promotional spaces
For the recent Christmas campaign, we have designed and manufactured a promotional furniture for Danbel, official distributor in Spain of the luxury perfumery brand Creed. We create the sketch from the beginning and we adapt it according to the needs of our customers to offer the best option.
WE MAKE THE MOST OF YOUR SPACE
Once we have the design approved by the client and the materials manufactured, the moment of assembly begins.
Our team of assemblers gets down to work with a well-marked timing so that our client has his stand in perfect conditions before his sales campaign begins. In this particular case, we have a 3×3 space in the Corte Inglés de Diagonal (Barcelona).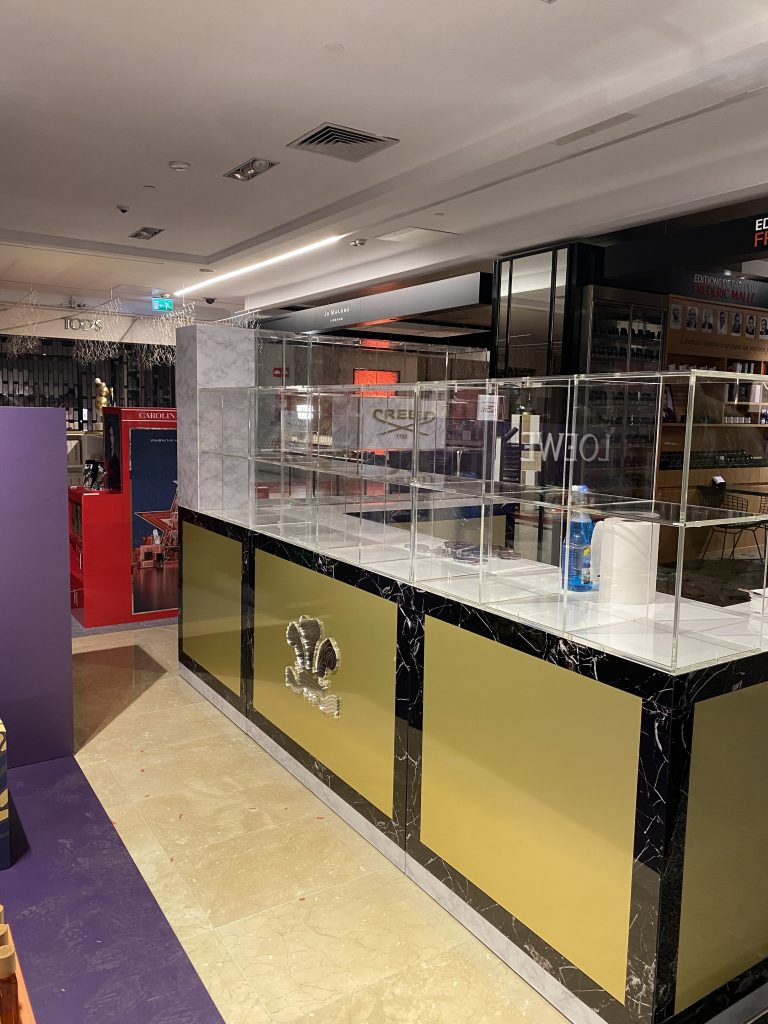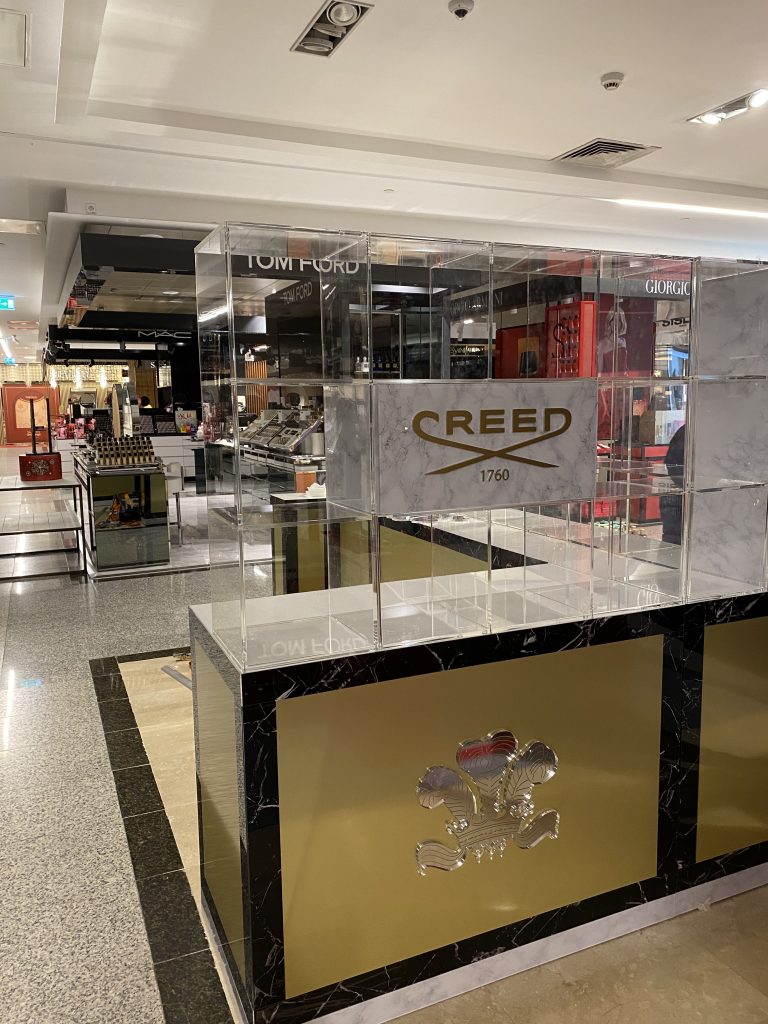 Details that make a difference
We want your brand to stand out at the point of sale, so we play with LED lighting to give a greater visualization of the product and the brand. Other elements we use are anti-stain carpets with marble effect to give a much more elegant effect to your space.
DO YOU WANT US TO HELP YOU WITH YOUR EVENT?
Tell us your idea and we will offer you the best options for your event, your customers or your employees to be impacted.
You can contact us for more information at hola@diverevents.com and we will make a customized project. You can also follow our projects in our Recent Projects section and in our official Instagram account @diver.events.